Here are more pictures from the Mr. World 2007 Pageant in Sanya, China.
(right click, 'Save Link As' for hi-res)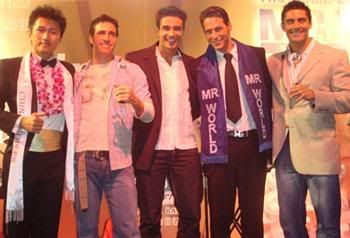 Top 5 - China (2nd RU), Costa Rica, Brazil (1st RU), Spain (Mr. World 2007), Chile

BEACH FASHION EVENT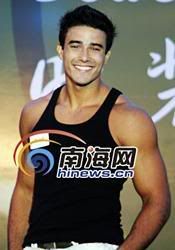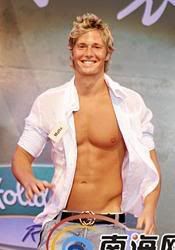 OBSTACLE RACE

Team Cranes & Team Tiger

Mr. England


Parang baligtad ata 'to...kawawa naman yung pumasan kay Mr. England...

Mr. Lebanon & Mr. Brazil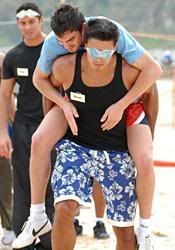 Another cute piggyback ride

Mr. Egypt


WOW! And he could carry 2 men on his back!

Mr. Chile & Mr. Egypt


Awww! They look good together!

PAGEANT NIGHT







PAHABOL...
Mr. Brazil & Mr. Spain candid shot


Hmm...