15 of the hottest men (IMO) that ever laid on my eyes this year.

Damon is the cutest Fratmen to debut this year. He looks Filipino though.



Brat Virata is a contestant from the "Survivor: Cook Islands" series. He's Filipino-American, unfortunately he was eliminated early in the game.



Sean Patrick is a model and is the beefiest ever to appear on Playgirl.



Theodor appears courtesy of Bel-Ami. He's got a body (and a cock!) to die for...



Playgirl's Hot Young Hunk around mid-90's. Though I discovered him just last September.

(picture removed as per request - 12/4/2010)
Gyminstructr is from guys4men. I only corresponded with him once prior to this Top 15 listing asking for permission to his entry. He's such a cutie!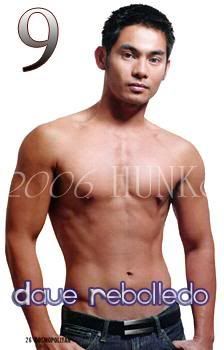 Recently appeared on this year's Cosmo 69 Bachelors spread, he works as a medical representative.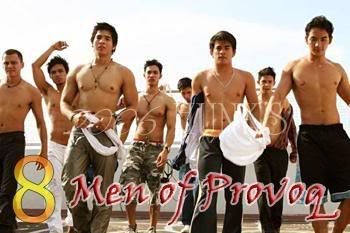 The men of our lives! LOLz More power (and videos!) to the Men of Provoq!



The hottest French rugby player out there, well for me that is!



This Latino lovers just can't get enough of themselves. Here's hoping for another round of videos of them!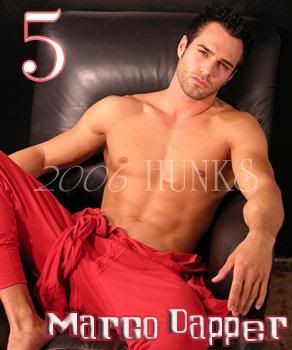 Marco Dapper debuted at the first American gay sequel, "Eating Out 2: Sloppy Seconds".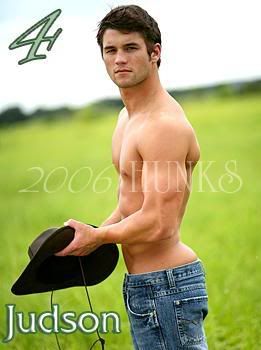 One of the cutest guys All-American Guys offered this year, Judson hails from Wisconsin and is only 19 years old.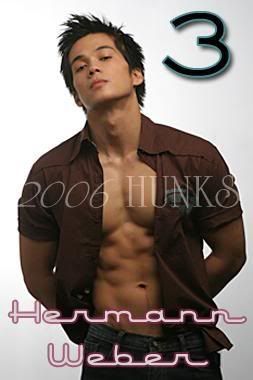 2nd-place to this year's Mossimo Bikini Summit. He has taken my breath from the first time I saw his picture on the internet.



My ultimate Pinoy Hunk. Recently appeared on the virgin issue of Red Hot Magazine. He's also the titleholder of the 1998 Maharlikang Pilipino.



Playgirl's Man of the Year for 2006. The sexiest man alive!